Want to find anyones email address for free by name alone?
I've been harping on and on about the importance of email in growing your business and your network.
But you might be wondering: How do you actually find anyones email address?
And how hard is it to find those email addresses?
Search Twitter for "can't find email" and you'll get the idea. There are countless people every second failing to find email addresses: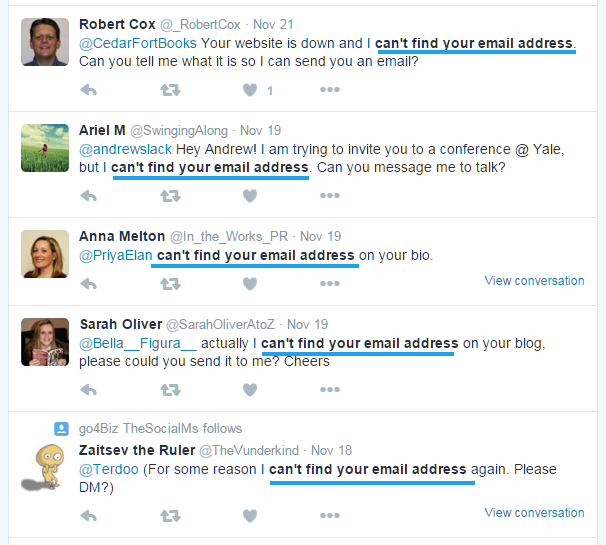 Truth is, the more important a person is, the harder it is to find their email address (even if you follow them on Twitter or on their business facebook page).
So, to help you employ the 26 cold email templates and resources I shared with you earlier, I'm going to give you my own foolproof methods to find obscure email addresses in minutes.
Follow these simple steps to get in touch with important people.
Ready? Lets roll!

Dmitry's take
What should you do after you've found a bunch of email addresses?
Use a tool like Mailshake to automate the process of reaching out to them.
Mailshake allows you to 1) personalize hundreds of emails all at once, 2) schedule those emails to send on your schedule, and 3) automate follow-ups if they don't reply.
I use Mailshake to automate my cold email outreach, and it's the tool I recommend.
Click below to sign up for Mailshake.
Try Mailshake Now
Google It
Using a search engine is the first thing you should try before attempting any of the fancier methods.
To Google for your target's name, use the following google search operators and queries in advanced search:
firstName lastName + email
firstName lastName + contact
(PersonalWebsiteURL) + email
site:(domain.com): "firstName lastName"

For important people, it likely won't yield anything. But it doesn't hurt to try. You never know. You might get lucky. Plus, it's free and won't cost you more than 5 minutes.
Guess, then confirm
Domain search is a great way to find emails. This is one of the best methods to find anyone's email address on any domain, especially for small- to medium-sized companies:
First, find the email pattern used on a domain
Most businesses use the same pattern for all their employees. This is usually FirstName@Domain.com, FirstInitialLastName@Domain.com or FirstNameLastName@Domain.com.
So, for example, if you wanted to get in touch with Dharmesh Shah at HubSpot, you could try using an email like DShah@HubSpot.com.
However, this isn't always foolproof.
Large companies might have different formats across departments. Early founders and employees at mid-sized companies might also have different patterns than later employees.
To confirm whether you've guessed the right address, there's lots of software to help you.
Use a lookup tool
Email lookup tools ask you for a name and a domain and scan the mail server for a matching email address.
One of the best tools to lookup an email right now is UpLead. It's delightfully easy to use:
Plug in the first and last name of your target, their business, their mail domain, and hit Search.
Here's what Uplead thinks is Dharmesh Shah's email address on his personal blog: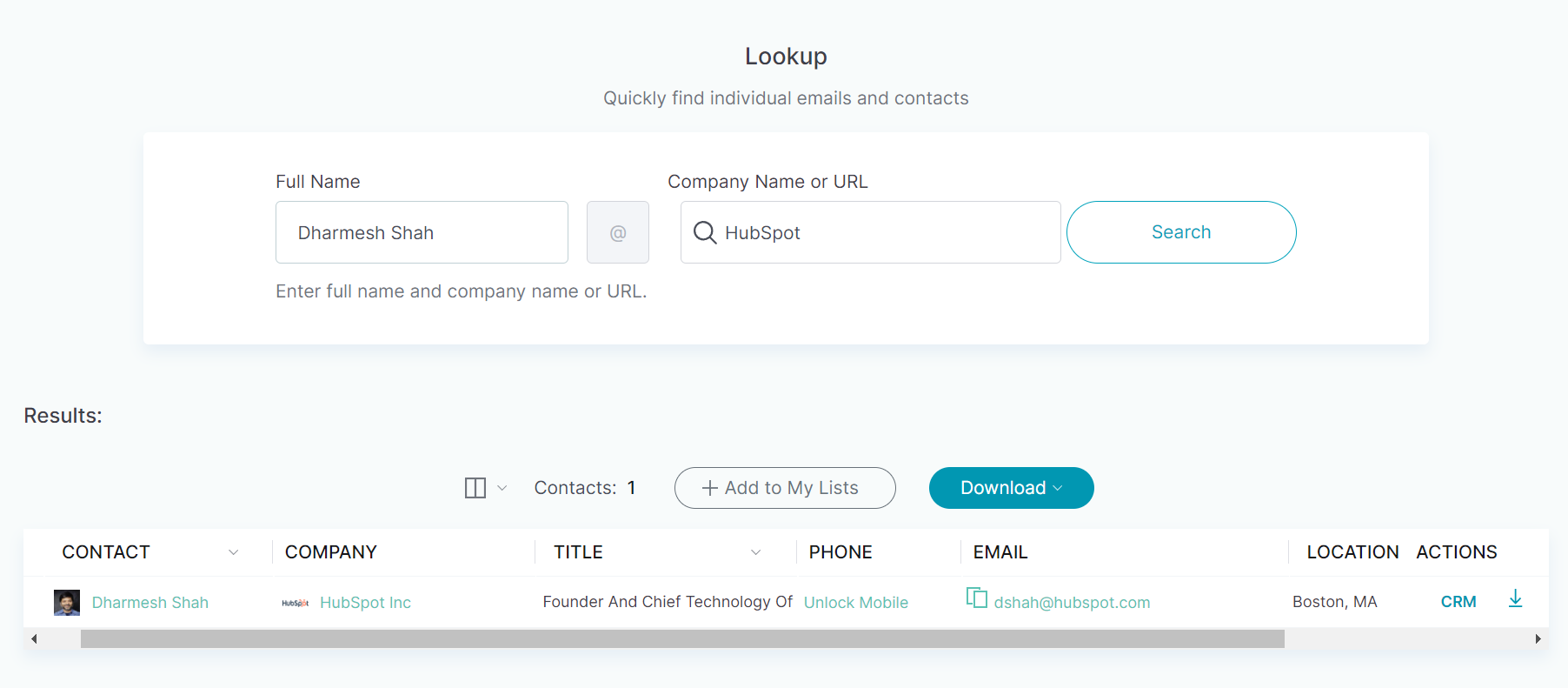 An alternative to Uplead is Clearbit. In addition to a lookup tool, Clearbit offers a variety of tools for lead generation and link building that help you identify and engage with new leads. And it's one of the many tools email prospectors should keep in their toolkit.
Both SellHack and Clearbit have a free plan and a paid account to use. But if you want to make a lot of searches, you'll have to upgrade to a paid plan. The paid plans give you more data about your prospect such as phone numbers, twitter account, social media profile handles, and physical addresses.
Some find Clearbit to be expensive. But they have direct access to LinkedIn sales navigator data for contact info. (I believe they use LinkedIn API to get email addresses.) So, for a lot of people, it's worth the investment.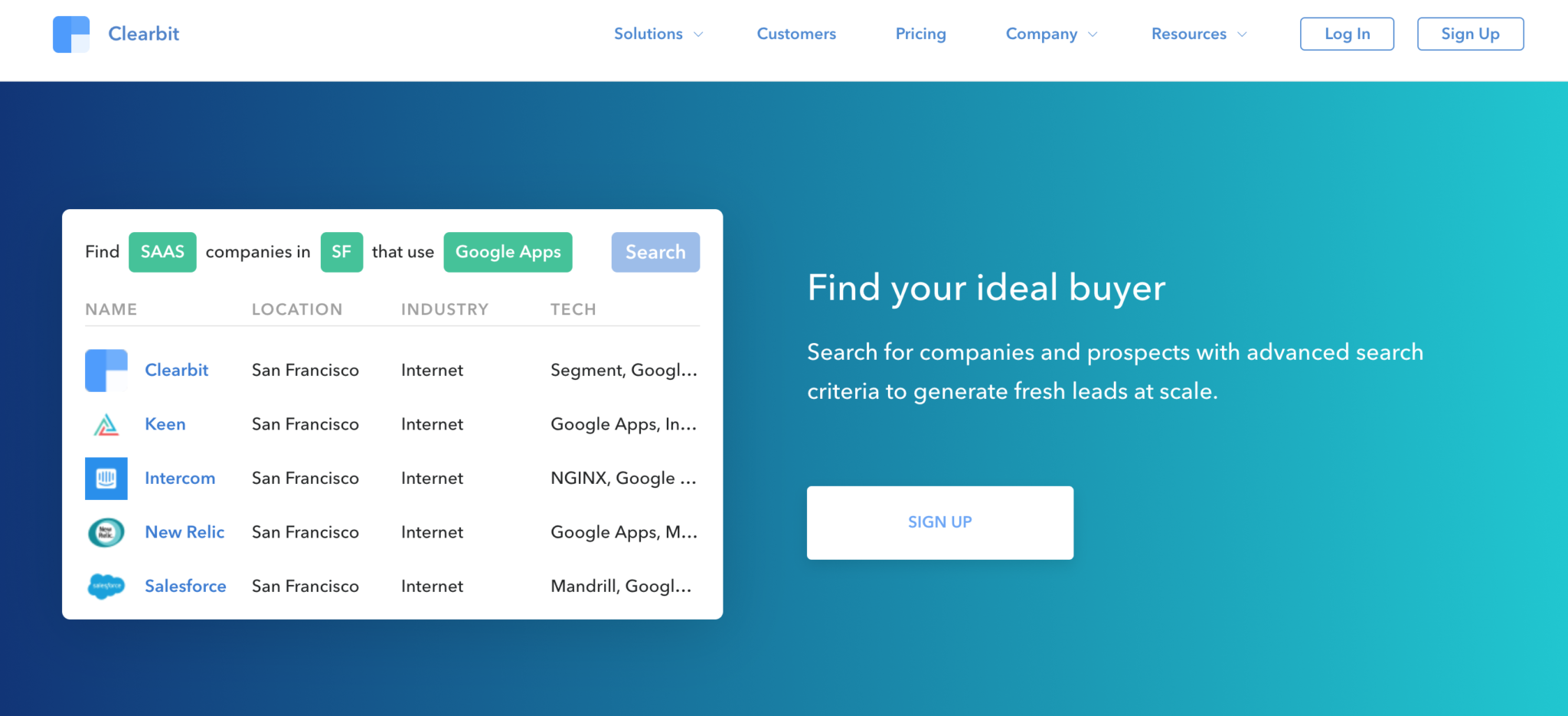 I personally like to use a tool called Interseller as well as AnyMailFinder to find emails associated with a domain. My startup JustReachOut, which helps startups find journalists and pitch them daily, uses Interseller to find email addresses for journalists.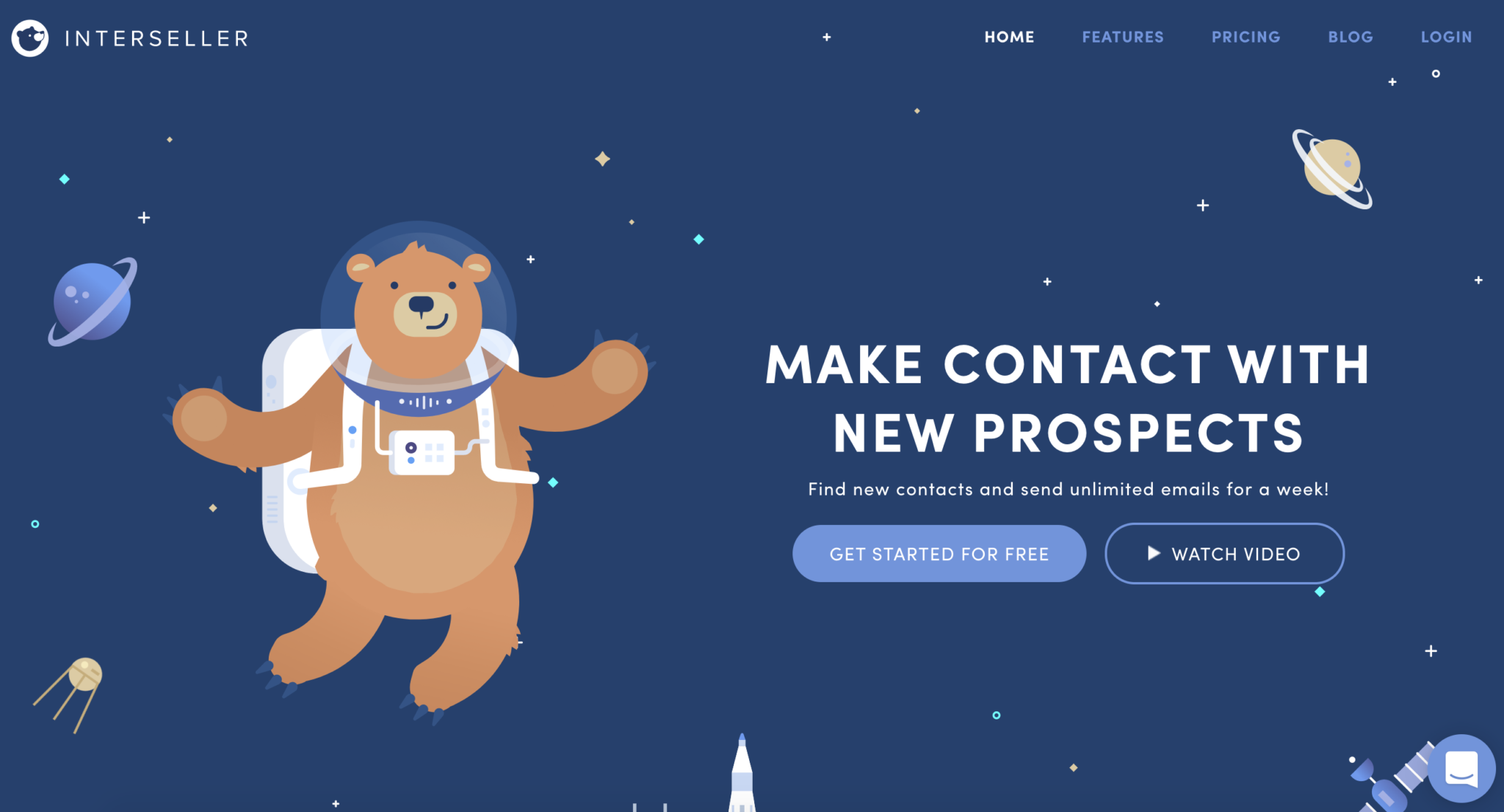 Both Interseller and AnyMailFinder can help you figure out the most commonly used email pattern on the domain for a personal website or company domain. For example, plugging in HubSpot.com shows that most emails on HubSpot follow this pattern: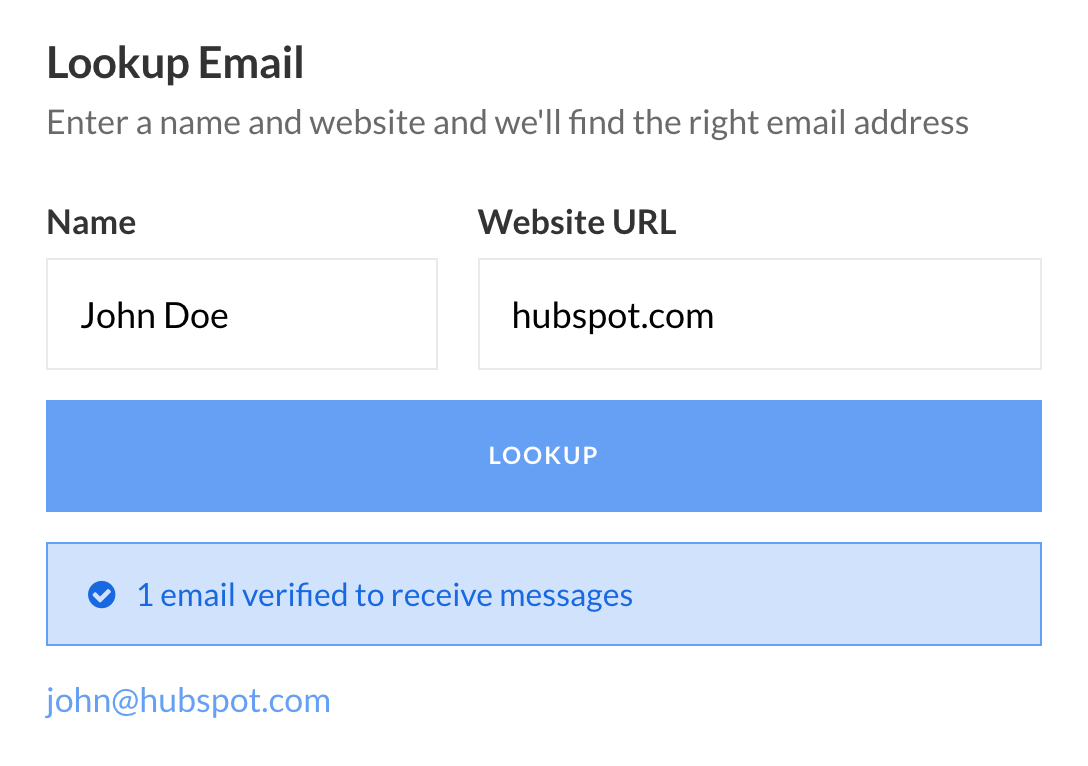 Interseller also has a Chrome extension and Chrome plugin that finds and verifies email addresses in real time against mail servers, crawled sources, and public APIs. Verified emails means that your email will not bounce when you send a note to this email.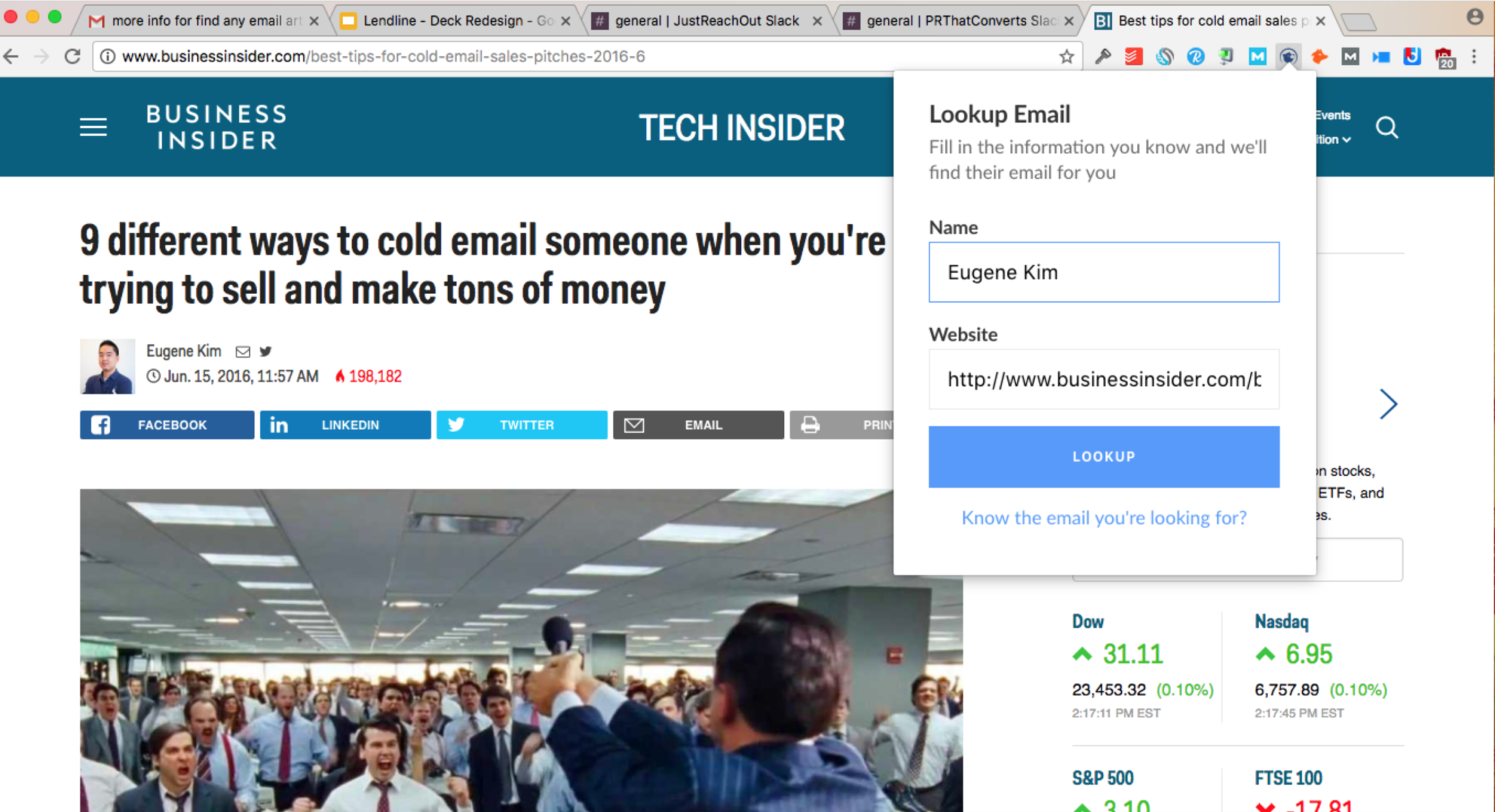 To confirm whether you've got the right email address, you can also use a tool called  Email Checker. Email Checker scans addresses more than 17 different ways to determine if it's accurate. Just type in the person's name and company into Email Checker, and it shows if you've got the right address.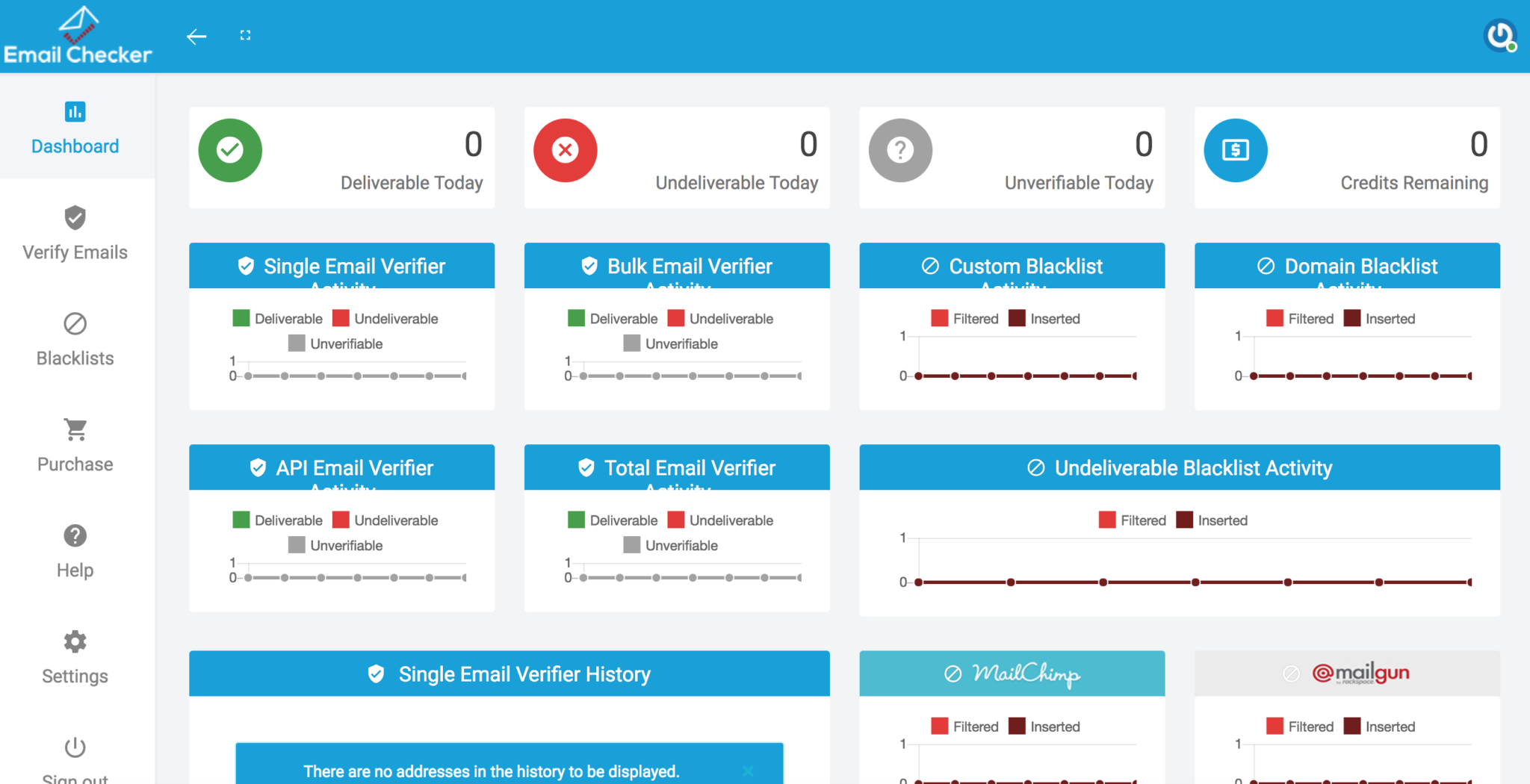 It never hurts to triple check your work, you do want to make sure you're contacting the right person.
After using the verification tool at Interseller, then checking it against Email Checker's tool, you can go even one step further by using a simple tool called MailTester, which pings an email address and confirms whether it exists or not.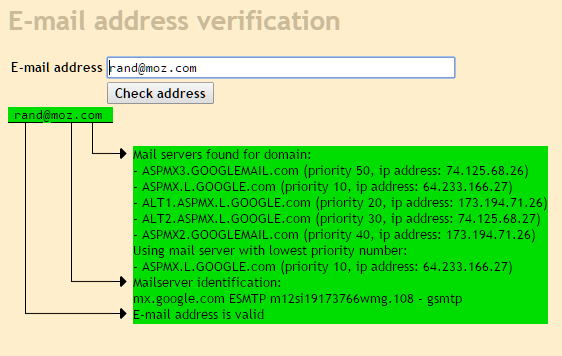 To use it, plug in the email you're testing and click Check Address.
If the email exists, you'll see something like this: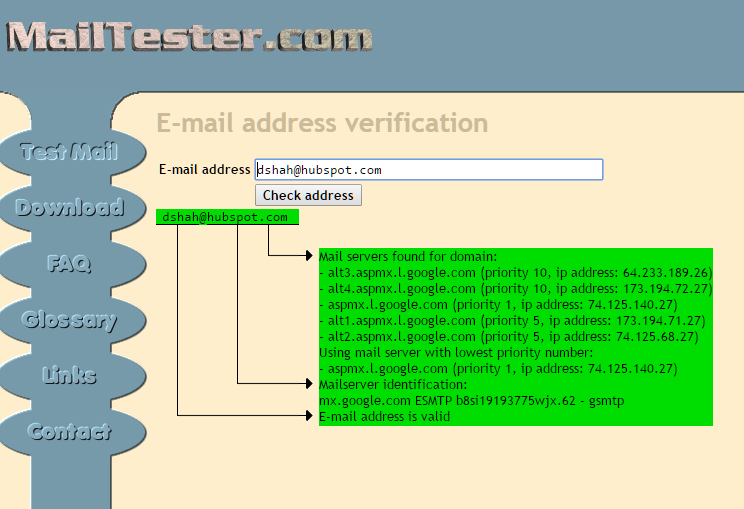 If MailTester clearly states that the email address is valid, that probably means you can hit 'send' on your cold pitch and proceed with your cold emailing campaign.
Warning: Don't see this as a license to spam Dharmesh!
MailTester isn't foolproof. But, it'll usually find an email that exists, so there's a good chance you'll find someone at the receiving end.
If you're looking for even more options, the folks at Ninja Outreach have compiled a comprehensive list of tools for finding anyone's email.
But be careful. In my experience, email lookup tools work best for small companies and startups where employee headcount is low, and there aren't a lot of people with similar names.
As businesses grow larger in size, it becomes harder and harder to find email addresses for specific employees.
Keep this in mind when you're figuring out how to find anyone's email.
Guess, then verify
The 'guess, then verify' method only works if your target has a Google+ account.
Since pretty much everyone in startups or digital marketing is on Google+, you'll have a good chance of finding people with this tactic.
Here's how it works:
Step 1: Guess your target's email address
There are two ways to do this – create a list of possible email addresses based on the email pattern you discovered in EmailHunter (see method #2 above).
Alternatively, fill in your target's name and company website domain into this google sheet to automatically create a list of email addresses.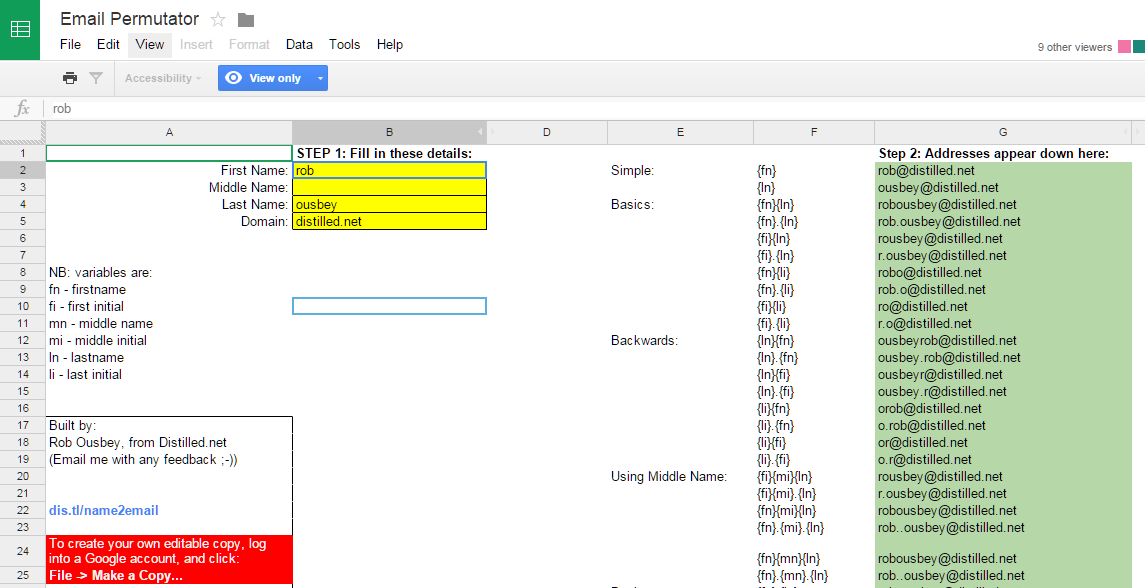 Once you've guessed a bunch of emails, move on to step #2.
Step #2: Check email address through Gmail
If your target is on Google+, typing in his email will show you the Google+ account associated with that email.
Here's how you can use this to find anyone's email:
1. Open your Gmail account
2. Hit 'Compose.' Type the emails you guessed in step #1 into the 'To' field, one by one.

3. Click the email address, then hover your mouse over it. If the email is connected to a Google+ account, you'll see your target's social media profile, linkedin profile, twitter handle, twitter bio.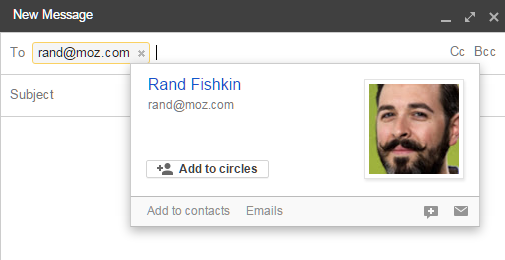 This confirms that this is a valid email address, so you can go ahead and hit 'send.'
But this is still a lot of work. And I'm all about maximizing productivity, so I'm going to share with you a tool that automates step #1 and #2 within seconds.
Here it is: Name2Email.
Name2Email does both the above steps right inside the Gmail compose window. No more copy-pasting email addresses and checking them one-by-one.
Name2Email will populate all required fields, see how it populates the 'To' field with a bunch of emails, and you can immediately check whether they are active or not.
Here's a quick GIF straight from their homepage showing how it works: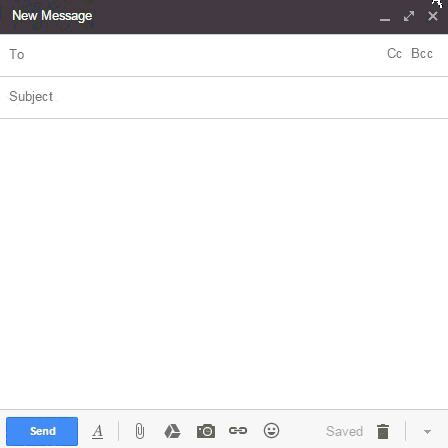 Yet another alternative to doing this through Gmail/Google+ is to use Rapportive. It works in the same way:
Type in a guessed email, and Rapportive chrome extension will show the associated social media profiles in the sidebar.
The only reason I didn't include it here is because Rapportive hasn't been supported extensively after LinkedIn acquired it.
Does your target have an email newsletter? If so, finding their email address is just about the easiest thing in the world.
Here's how you can do it:
1. Subscribe to their newsletter or email list.
For example, here I'm subscribing to Ramit's email list at IWillTeachYouToBeRich.com: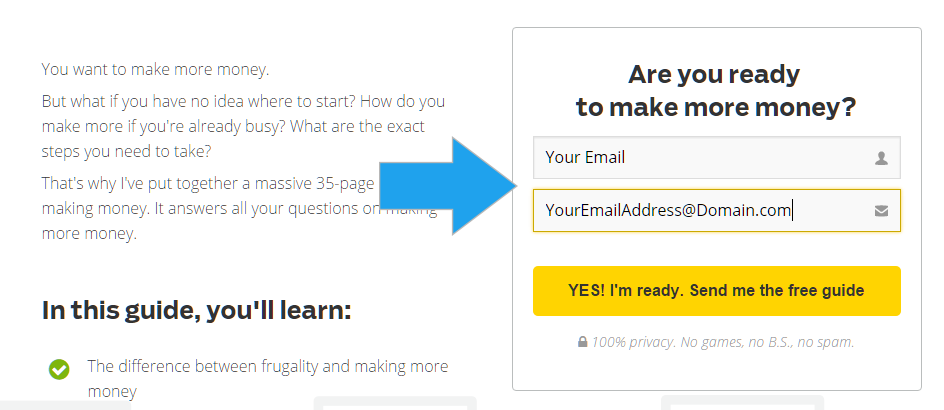 2. Hit 'Reply' to the first email they send to you
Most email opt-ins will require you to confirm subscription. When you get this email, just hit 'Reply.' You'll find your target's actual email address.
Here's what I got after hitting 'reply' to Ramit's email: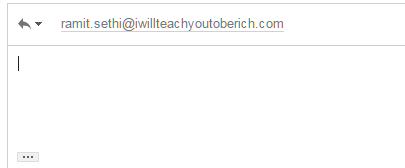 You can do this for pretty much anyone with a newsletter or email list.
Go ahead, try it for this blog as well! 🙂
Just ask
This is the last method on this list, but perhaps also the most effective:
If you really, really want to get in touch with someone, it doesn't hurt to ask.
Want to get a blog post in, but don't know who to contact?
Tweet the publication social profile, and ask them.
Want to figure out the right guy to contact for a product pitch?
Message someone from the department on LinkedIn, and ask that person who to contact.
If your target is at a large company, you might even have to use the phone. But leave that as a last measure.
Methods I do NOT recommend
The 6 methods above should help you find pretty much anyone's address.
However, there are a couple of methods I wouldn't use. They're a waste of time (or plain annoying).
1. Website contact forms
Contact forms might sound like the best place to get in touch with someone or find their contact information, but unless you're dealing with individual bloggers, or really tiny companies, you won't have much luck finding your target.
You can, however, use the contact form to send a query about the best person to contact in the organization (use the cold emails templates and cold email warm up tools from my last post). But don't expect 100% results from it.
2. WHOIS emails
ICANN (the governing body for domain registrations) requires that all domain registrars maintain a public record of all registered domains and their owners. These are called 'WHOIS' records.
Some blogs recommend searching WHOIS records of a target's website to find their email address. For example, typing in IWillTeachYouToBeRich.com into a WHOIS service such as Who.is shows this: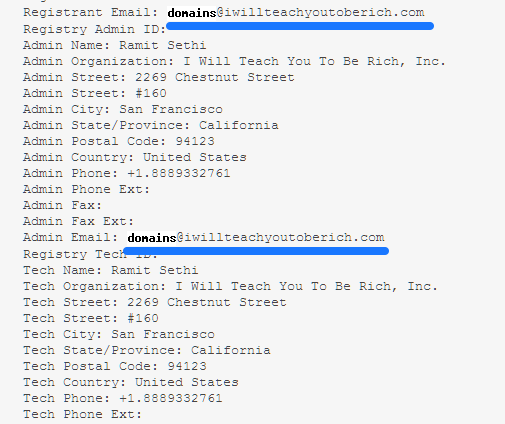 We did find an email, but there's a good chance it isn't active. If you wanted to get in touch with Ramit, this shouldn't be the first email you'd want to use.
There are two things wrong with the WHOIS approach:
The email might belong to the domain's administrator/technical lead, not your target.
Your target might perceive the WHOIS email as 'private' and won't be too happy about you contacting him on it.
If you absolutely must use this method, use it only for individual bloggers/marketers. You won't see good results using it with larger organizations.
You're going to have to master finding email addresses before you master cold emailing. Sure, the difficulty tends to increase the higher you go up the corporate ladder. But with all the methods I gave you above, you shouldn't have a hard time finding anyone's email address, regardless of their position.