How goes it! Nice to meet ya.
About me
I'm the founder of JustReachOut — helping entrepreneurs forget PR firms and pitch press on their own.
I am a contributor for Entrepreneur, TheNextWeb and TechCrunch. I've also written for Mashable, Huffington Post, WIRED and many others, here is the complete list.
I started and ran the ZURBsoapbox speaker series where I interviewed Tim Ferriss, Winklevoss Twins, Matt from WordPress, Kevin from Eventbrite, Tom from Pandora and tons of others.
Timeline
2015

I used PR and content marketing to build this very blog from 0 to $100,000 in revenue in just 9 months.

2013

I used PR and content marketing to scale a startup from 0 to 40M+ pageviews and got acquired by Google.

2011

I grew a known design firm in Silicon Valley from domain authority of 30 to 85.

2008

I helped grow another startup from 0 to 5+ million users which eventually got acquired by AVG.
My story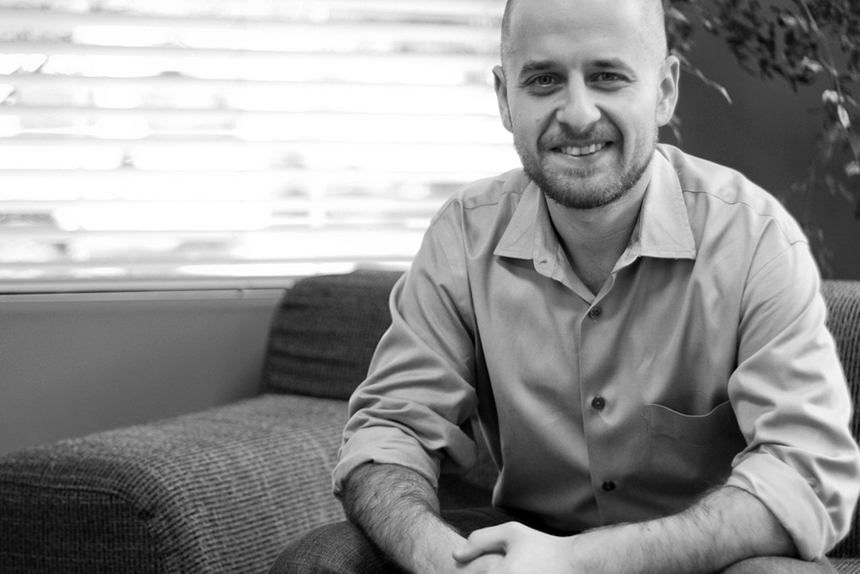 Born in the former Soviet Union, immigrated to the U.S., gained tons of weight because I ate everything in sight, learned the language and culture, studied computers, lost 70 pounds in college and became a huge P90X fan, developed software for Fortune 500 companies.
One day sold everything I had, quit my job, picked up my bags and moved to Silicon Valley to help build a startup from the bottom up. Since then been marketing and never looked back!
My products

Just Reach Out
We built JustReachOut to help startups and entrepreneurs pitch influencers and journalists effectively on their own without the help of PR firms.
You enter a keyword into our search and we show you:
recent queries submitted by journalists, bloggers and reporters who are writing an article about your keyword right now and need an expert to quote in the article
most popular articles from journalists who write about your keyword
the best email pitch templates and angles to use to start a conversation with these influencers
Quora & Reddit discussions about your keyword, where you should participate daily to get quick exposure for your startup
contact info and 1-on-1 support from our staff of copywriters to reach out and form relationships with influencers and press
We have a 7 day free trial for all plans.
PR That Converts: Explode Your Sales
In this premium online course I teach you a step by step proven formula to build relationships with any influencer & journalist and significantly grow your traffic and sales as a result.
Through online training modules, Skype sessions, group calls, private group Slack channel I help you apply the exact PR outreach methods I used over the past 10 years to:
publish over 1300+ articles
get two startups acquired by Google & AVG
build this very blog to $100K in revenue in under 9 months
build my current startup to 2000+ paying customers in 3 months
build relationships with Tim Ferriss, Ashton Kutcher, Gary Vaynerchuck, Winklevoss Twins, Founders of WordPress, Eventbrite, Pandora, Twitter and tons of others.
(Current session enrollment will close on Feb 19th, 2017).
My interviews
Interview with Winklevoss Twins
Interview with Tim Ferris
Interview with the founder of Secondlife
Interview with founders of Dribbble