JustReachOut ($450/yr or $65/mo Software)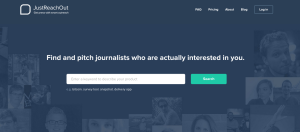 JustReachOut helps you find and build relationships with journalists and influencers who are interested in your product or story. You input keywords describing your product, we show you journalists and influencers who you should contact, we give you email templates, contact info and 1-on-1 support to reach out and form last relationships with influencers and press.
Interested in finding the right journalists? Give JustReachOut a try.
---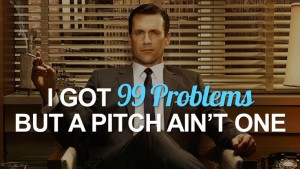 In this premium online course you'll be taken through a step by step proven system to pitch and build long-term relationships with influencers & journalists to hockey stick grow your traffic and sales.
I'll guide you through the exact PR outreach methods I I used to:
publish over 1300+ articles
get two startups acquired by Google & AVG
build this very blog to $100K in revenue in under 9 months
build my current startup to 2000+ paying customers in 3 months
build relationships with Tim Ferriss, Ashton Kutcher, Gary Vaynerchuck, Winklevoss Twins, Founders of WordPress, Eventbrite, Pandora, Twitter and tons of others.
Check out my free PR mini course which gives you the glimpse into the real course.