I get this question a lot from startups: "What are the best growth hacking tools you use currently?" There are a lot of them out there and it's easy to get lost trying to use all of them at once. I try not to use the tools for the sake of just browsing through interesting data which might be useful, I get too sidetracked this way. Instead I focus on the issue or problem at hand and look for the tool which best solves it for me. Below are the problems I have to solve everyday for startups I work with and the tools I use to help me. This is my list, I'd love to hear about the tools you use in comments below. Cheers! Here we go:
1. Outbrain: Getting more juice out of old published content
Once you publish a blog post or an article is written up about you on say Forbes the traffic spikes and usually dies down. The trick is that you want to keep feeding those articles with traffic because they give you good quality leads, how do you do that? I use Outbrain to point traffic to articles that have been written about the tool or service I'm trying to promote.
Outbrain lets you add a link to any article or blog post and it will front up that link in 'From Around the Web' sections in articles on CNN, FastCompany, Slate, Time and tens of millions of other websites. Here is an example on CNN: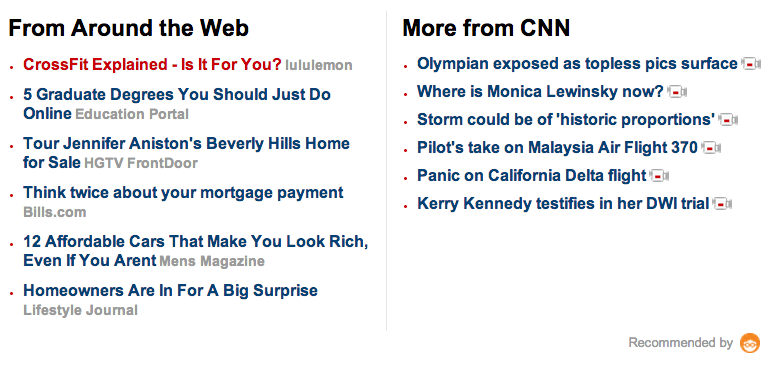 It works rather simply, you pick a good article that was written about you that gave you a lot of high quality leads, in my case it was this TechCrunch article. I add it this article to my Outbrain campaign and specify at least 10 different titles for the headlines for Outbrain to display in 'From Around the Web' sections across all the publications: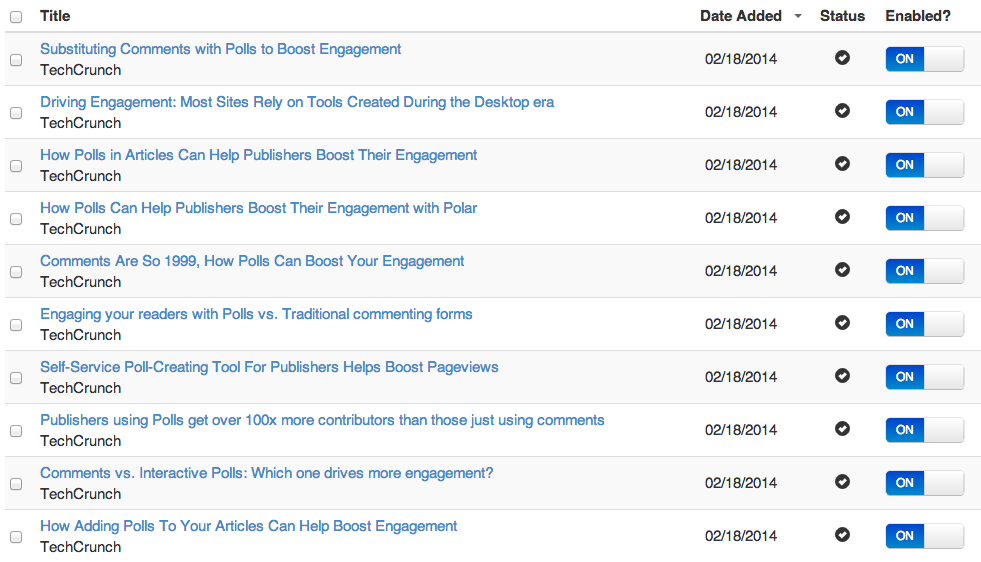 This part is crucial to success in Outbrain world, you must have at least 10 different titles you let the tool test on different publications. The tool will pick the best headline and use that one the most. To start I always specify $0.35 a click and a $10 daily budget and let the tool do it's thing. You can asjust anytime. After a few days you will start seeing results:

On my end I can track how many clicks I got from that article through Google Analytics and how well those clicks convert to customers on my site through KISSMetrics or Google Analytics. I fine tune the campaign until I'm happy with conversions I'm getting and let it do it's thing! Works like a charm!
2. SellHack: Find anybody's email address
Finding people's email addresses can be tough but can be a crucial part of your marketing strategy (it is for me). This little tool is a Godsent. I just started using the tool very recently and am already in love. SellHack is a Google Chrome plugin which can find anyone's email address within LinkedIn. After you install the plugin you navigate to any LinkedIn profile and click "Hack In" button. The tool does it's magic and gives you the email address for that person.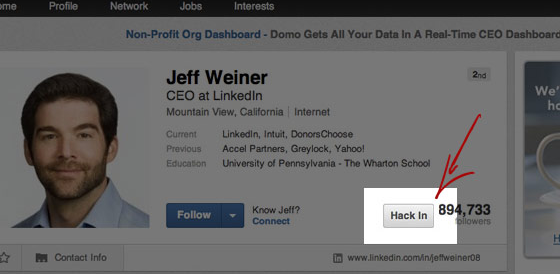 If they can't find the email address they will give you a nicely formatted list of emails you can copy paste into Gmail and use Rapportive to find the correct email, I wrote about this hack in my post on Do It Yourself PR.
3. Colibri: Injecting Yourself Into the Right Discussions
Every startup wants to increase their visibility and get found by their potential customers. To do so they must monitor Twitter, Quora, Hacker News, GrowthHackers.com, Google and all the blogs in their industry to respond and comment on the most relevant discussions to their produce or service. It's a time sucking task, you can spend all day reading articles and tweets to try to filter out the right ones to comment on or respond to in order to acquire new customers.
I've been using Colibri for little bit now and have nothing but good things to say. You enter 5 phrases which describe what your product or service does and the tool goes to work to find relevant discussions you need to participate in. Every day you get a task list just like this one below of discussions, quora questions, tweets, etc you need to participate in and respond to. I'm still experimenting with this tool but it already is saving me tons of time.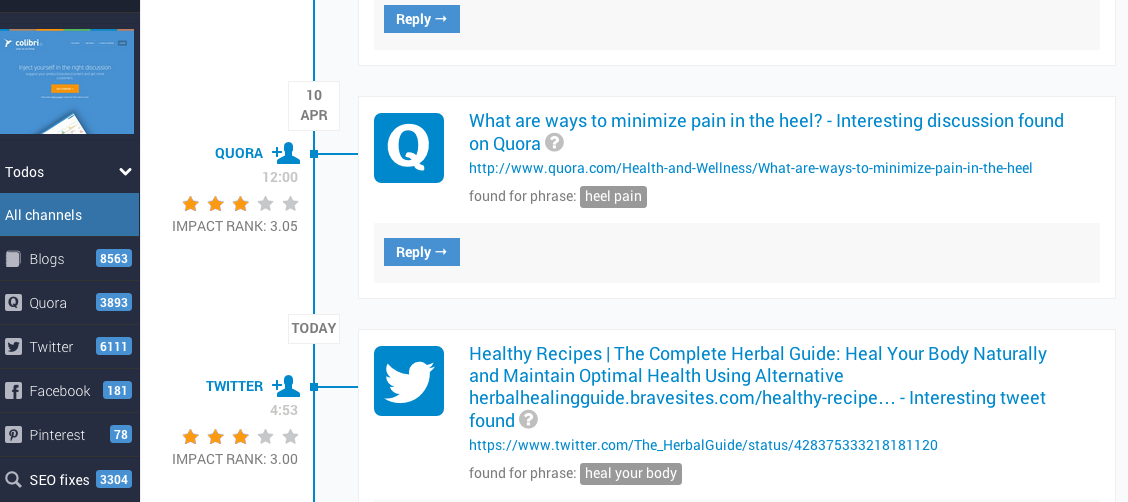 4. FriendFeed & TacticsCloud: Getting More Followers On Twitter
If you're a startup chances are you want to grow your followers on Twitter, you want to attract relevant customers who might convert later to follow your tweets. I wrote about this in my last post on 5 Grow Hacks, the practice of favoriting tweets and making lists of people on Twitter works very nicely to generate more followers. Since when you favorite tweets or add someone to a Twitter list those people get an email or a notice and come check your profile out a portion of them will follow you.
I like to use FunnelFeed for favoriting tweets with specific keywords in them. The tool shows you the tweets it has queued up to favorite after you add a few keywords into it and you can fine tune the tweets you like to favorite and which ones you do not. You can easily favorite a certain amount of tweets every day. Works really well!
I like to use Tactics Cloud to make lists of people on Twitter who might be interested in what I tweet about. The tool is dead simple, it lets you perform a simple search and then add people to a Twitter list.
For both of these tools I would say one thing: please use responsibly! Don't go crazy with these, you do not want to look like a spammer and start adding tons of random people to your followers list. Twitter will ban you if you start to abuse these tools. Use these conservatively to supplement your regular Twitter activity.
If you are an uber geek and want to build you own version of Twitter bot much like this one above, it's not that complex. Thanks to the tip from Mandy Hong here is Part 1 and Part 2 tutorial of how to build your own Twitter Bot much like SlingBot, BuzzFork, and the others out there.
5. KissMetrics: Figuring Out Why People Do Not Convert
Google Analytics is really good at telling you about traffic coming to your site, they really suck at helping you optimize conversion for visitors who are already on your site. I use KISSmetrics to help me understand what happens to traffic coming to a site and where they fall off. The conversion funnel they tool lets you build simply kicks ass. As you look at the funnel you can pinpoint the page or action where users fall off:

Another neat feature their is Cohort analysis showing me how often my customers come back and perform a specific action: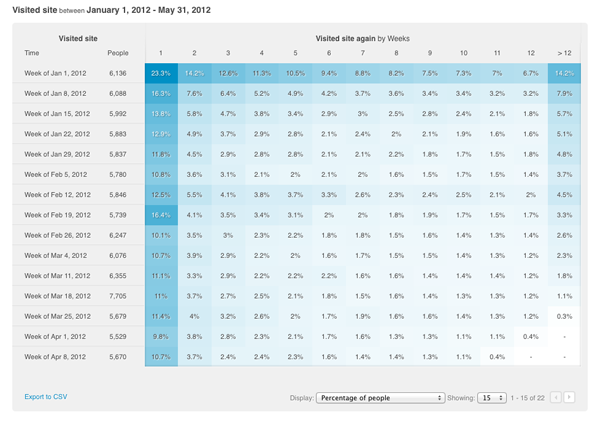 6. Opensiteexplorer: Measuring Outcome of Your Efforts
It is very easy to just do stuff when you're marketing a product and as long as some retweets or signups are happening you feel as though you're doing a good job. It's really hard to measure marketing efforts overall for startups. I use Open Site Explorer to gauge my marketing efforts. I look at two metrics when I compare my product or service vs. competitors: Moz Page Authority and Number of Inbound Links. The more inbound links I have the better job I'm doing at marketing, the more important I am to Google, the higher up I'll be in the search results for my given keywords: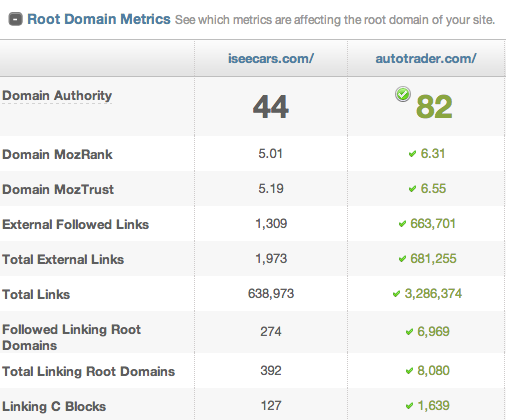 I can also look at competitors backlinks to see where they are getting most of their traffic from and which sites are linking to them. This will give me ideas as to how to grow my own inbound links:

Bonus: GA – Figuring Out What To Write About On Your Blog
It's sometimes hard to figure out which content will be the hottest on your blog. What should you write about? When I need some inspiration I use Google Analytics Content Drilldown for this, it's located under Behavior -> Site Content. I simply look at which blog posts on my blog have had the most views over last year or 6 months and the longest time spent on them. I filter out the posts with most views and longest time spent on them and I try to recycle the structure and title of the post with new content.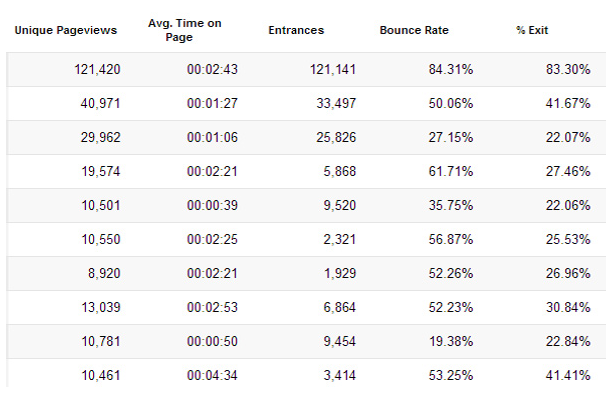 Another Bonus One: MarketMuse – Finding Long Tail Keywords
MarketMuse helps you figure out which keywords to use for blog post SEO. Figuring out which long tail keyword combinations to use for blog posts titles, text, descriptions, and H1s to come up high in Google search results is hard work. You need to come up with a set of kewords which has a decent amount of people searching for but not a lot of people are using in their copy.
For the longest time I've been using the Keyword Planner tool which Google has migrated into their Adwords tool recently. Since the planner tool is mainly focused on Adwords now it's hard to use it for SEO on blog posts or webpages. I've been experimenting with MarketMuse lately and it's looking very promising.
The tool is crazy simple, you paste in a URL to an exsiting blog post or a page and the tool comes back with keyword suggestions you might have missed. You can sort the keywords based on Attractiveness Metric which tells you how likely it is that a lot of people are searching for it and not a lot of people are using it.
…and that's a Wrap! These are my favorite tools. As mentioned above I'd love to hear if you know of any which I have not mentioned here.
P.S. One more bonus one here, this is not a tool per se but I absolutely love this little social share plugin which sums up all your social shares in one number and displays it nicely, pretty good to have on your blog if you're just starting out. Wanted to share with all of you.
Free Exclusive Download: Click here for a Cheatsheet of 6 Growth Hacking Tools I Love